Introduction
This section of the site contains information on upcoming educational events, seminars & talks by Gorav Datta, as well as links to media coverage and our informational blog posts providing further information on Hip, Knee & Pelvis conditions & surgeries, Q&A Sessions and more…
Book A Consultation
If you would like any more information on any of the content in this section of the site please contact us on 02380914491 
Information on upcoming events will be displayed below, if there's nothing here be sure to check back soon to see if we've any places available for our future events.
If you are wishing to organise a talk with Mr Datta please contact info@goravdatta.com 
No Results Found
The page you requested could not be found. Try refining your search, or use the navigation above to locate the post.
Book A Consultation
If you would like to book Gorav Datta to talk at an upcoming event please contact us on 02380914491 
Fitness craze fans need hip surgery in their 20s:
'Cross fit' and 'sumo squat' routines are creating injuries normally seen in 60s
But Gorav Datta, a consultant orthopaedic surgeon at University Hospital Southampton, said that he now sees 200 patients below the age of 30 every year for injuries sustained as a result of extreme sport (Dailymail, 2016)
Revolutionary new jab to fight arthritis
The technique should cost just a few hundred pounds and could be widely used across the country within two years, said consultant orthopaedic surgeon Gorav Datta, of Southampton General Hospital, who is leading the research (Express, 2014)
Patch made of your stem cells could revolutionise Knee treatment
Around 110,000 knee replacements are performed in the UK each year, mainly as a result of osteoarthritis. This is when the cartilage degrades so bone grinds on bone, causing pain (Daily Mail, Dec 2019) 
Surgeons use new blood injection to help treat knee arthritis
The pioneering study, led by Gorav Datta, a consultant orthopaedic surgeon at University Hospital Southampton NHS Foundation Trust, involves 60 patients between 18 and 75 years at Southampton General Hospital. (Please be aware this study is no longer active)
'over-zealous' personal trainers are wreaking havok on young people's joint
"Over the past few years there has been a real expansion in the fitness market designed to meet the needs of young people with many conflicting priorities," said Mr Datta (The Telegraph, 2016)
How cells from your pelvis can repair those creaky knees
Primarily, this operation is for people who have injured their knee through sport, or a fall (The Dailymail, 2014)
new stem cell operation could revolutionise treatment of knee injuries
Gorav Datta, a consultant orthopaedic surgeon at Southampton general hospital and the study's principal investigator, said: "The development of this technique and the study we are conducting could revolutionise the treatment of common cartilage injury by creating a like-for-like, identical cartilage replacement for the first time (The Guardian, 2014)
surgeons create 'new' knee operation to hep arthritis
The video, courtesy of University Hospital Southampton NHS Foundation Trust, talks through how the operation works with surgeon Mr Gorav Datta (ITV, 2014)
media enquiries
For all media enuiries  please contact Isabelle Baumhauer on 02380914491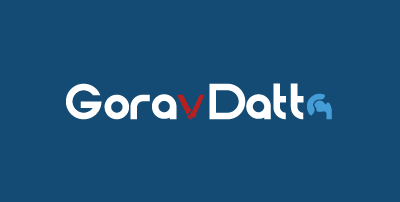 A healthy diet and active lifestyle can ensure your bones are kept strong and healthy.  Vitamins and minerals such as calcium and vitamin D are an essential...
read more
Book A Consultation
If you would like to book an examination with Gorav Datta to diagnose your knee problems please contact us on 02380914491